Linda Seppa Salisbury, Instructor
SCC Communication Studies
Office:
Phone:
Email: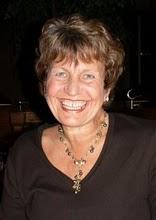 I have been teaching at Spokane Community College since 1976 and I have loved every day of it! Communication classes offer tools that students can utilize in both their personal and professional lives. In addition to teaching, I am a local, regional, and national communications and business consultant.
I received my Bachelor's degree and Master's degree in Speech Communication both from the University of Washington (Go Huskies!). I also received another Master's degree in Organizational Consultation from Whitworth.
My special areas of emphasis in teaching are: Interpersonal Communication, Conflict Management, Intercultural Communication, Business and Professional Communication, Small Group Communication, Listening, and Gender Communication.
I love coming to work every day and seeing students become more self-empowered as they learn to communicate more effectively!

Copyright ©2010-present. All rights reserved. Information on this page is the responsibility of the page author and not that of Spokane Community College. Please send comments to LSeppa-Salisbury@scc.spokane.edu.